Songhao Li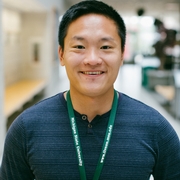 Fractional partial differential equations (FPDEs) are increasingly popular in computational engineering because they can capture the memory-dependent, non-local behavior of anomalous phenomena. However, numerical solutions of FPDEs can be taxing, computationally; thus, an accurate yet efficient algorithm is crucial for effective model evaluations. R is selected as the coding platform for this analysis because of the need to compare model predictions against large sets of observable data. To understand the algorithms' designs and coding strategies in R, linear fractional ordinary differential equations (FODEs) are solved employing Petrov-Galerkin Spectral Method (PGSM) [1][2], Finite Difference Method (FDM) [3][4], and Finite Element Method (FEM) [5]. Moreover, we examine the performance of the aforementioned methods in the context of highly anomalous materials such as long-memory dependent visco-elastic tissues. The efficiency of each numerical scheme is assessed by examining their implementation time, computational cost, and rate of convergence. Subsequently, this assessment framework will be generalized to FPDE solvers for anomalous diffusion in bio-tissues. This summer project forms a building block for developing efficient data-driven-frameworks for anomalous transport, in which the complete cycle of data analysis, modeling, and simulation can be performed in an integrated fashion in R.
[1] M. Zayernouri and G. E. Karniadakis, "Exponentially accurate spectral and spectral element methods for fractional ODEs," Journal Computational Physics, vol. 257, pp. 460–480, Jan. 2014.
[2] Mehdi Samiee, Mohsen Zayernouri, and Mark M. Meerschaert, "A Unified Spectral Method for FPDEs with Two-sided Derivatives; part I: A Fast Solver," Submitted to Journal of Computational Physics, 2016.
[3] B. BAEUMER, M. KOVÁCS, M. M. MEERSCHAERT, and H. SANKARANARAYANAN, "BOUNDARY CONDITIONS FOR FRACTIONAL DIFFUSION," 2017.
[4] Y. Lin and C. Xu, "Finite difference/spectral approximations for the time-fractional diffusion equation," Journal of Computational Physics, vol. 225, no. 2, pp. 1533–1552, Aug. 2007.
[5] G. Karniadakis and S. Sherwin, Spectral/hp Element Methods for Computational Fluid Dynamics: Second Edition. OUP Oxford, 2005.